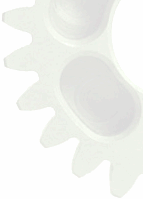 Barxalot is an internet support and webhosting business located in Bar Harbor, Maine, owned and operated by Pancho Cole.

I concentrate on supporting my customers, and I have made this my prime focus for the past 10 years while working for three internet service providers in downeast Maine. I have supported some of the same customers for ten years.

I have decided to apply the expertise I have acquired as a Unix systems administrator, webmaster, hostmaster and postmaster by starting my own business, and offer my customers the benefit of my experience.

Services
I can transfer your domain from your present provider, set up your website on my webserver, edit or update it, and get your email for your domain working. I do some web development, and work with several web developers in downeast Maine.

I charge $19.95 a month for most of my customers, and I can work with you or with your web developer to provide exactly what you need.

I also have some very fancy log tracking software installed, (see sidebar at right) so you can see where your traffic is coming from and how they got there, this can help you adjust your site to get the customers you need.

Contact Information
Pancho Cole- Barxalot, Inc. 20 Russell Farm Rd Bar Harbor, ME
Phone: 207-288-4947 E-mail:




Personal Notes
I live with my wife and six dachshunds in Bar Harbor, Maine, hence the company name "barks a lot". The dogs have their own website at www.weinerdogs.com.



this is portage.barxalot.com






I provide web hosting on an Apache web server and I support PHP with MYSql database access, or Microsoft FrontPagetm 2002 (if requested), ready-made CGI scripts (response forms) and custom CGI scripting, access log tracking with the the Urchin log parsing software (i.e. "hit reports") and secure e-commerce hosting.
To see an how the Urchin software works click on this link: www.barxalot.com:9999 and login in with the username www.weinerdogs.com and the password weinerdogs...