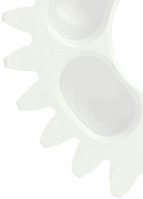 Barxalot is an internet support and webhosting business located in Bar Harbor, Maine, owned and operated by Pancho Cole.

I concentrate on supporting my customers, and I have made this my prime focus for the past twenty years while working for three internet service providers in downeast Maine. I have supported some of the same customers for twenty years now.

I have decided to apply the expertise I have acquired as a Unix systems administrator, webmaster, hostmaster and postmaster by starting my own business, and offer my customers the benefit of my experience.

Services
I can transfer your domain from your present provider, set up your website on my webserver, edit or update it, and get your email for your domain working. I do some web development, and work with several web developers in downeast Maine.

I charge $19.95 a month for most of my customers or $180 a year for a basic site, and I can work with you or with your web developer to provide exactly what you need.

Websites are automatically backed up to the cloud, and the server is firewalled. I offer "cpanel" control panel access to your website and email and I can tutor you in how to use the service.

Networking Services
I also do SOHO and home networking support, I can help you with your POS system, run and test ethernet cable, configure a router or a WAP, and help your business with PCI compliance.

Contact Information
Pancho Cole- Barxalot, Inc. 20 Russell Farm Rd Bar Harbor, ME
Phone: 207-266-7093 E-mail:




Personal Notes
I used to have six dachshunds here in Bar Harbor, Maine, hence the company name "barks a lot". While they have all crossed the rainbow bridge, I still petsit for a friends dachshund.



this is portage.barxalot.com






I provide web hosting on an Apache web server with your own cpanel control panel, and I support PHP with MYSql database access, and Wordpress, PHP response forms, custom CGI scripting, and secure e-commerce hosting. I can host your email and filter it with the SpamExperts service.